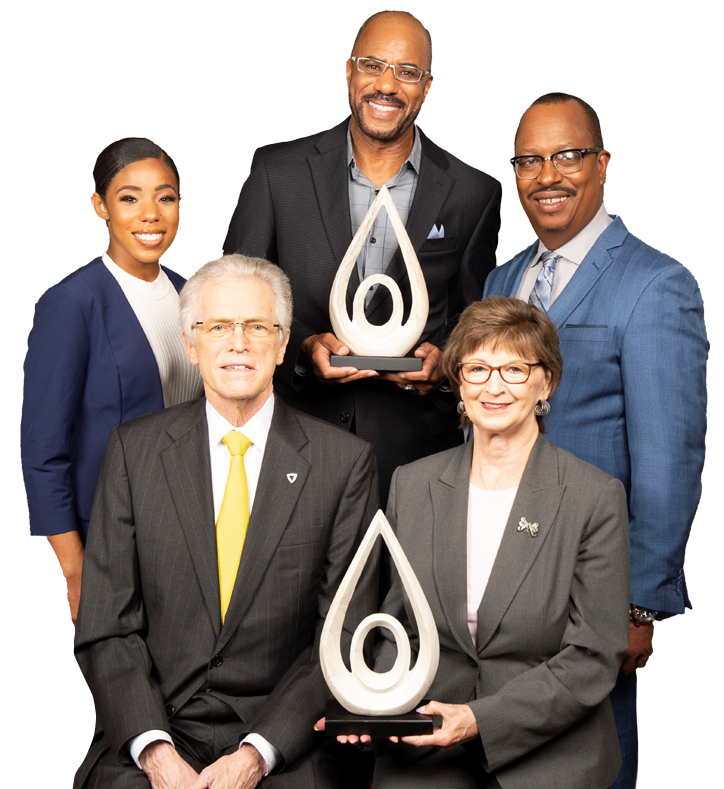 The Houston Minority Supplier Development Council's Strategic Teaming Award recognizes the companies' 20+ years of successful collaboration.
The Houston Minority Supplier Development Council, a nonprofit serving the needs of the city's minority business enterprises (MBEs), has given its 2020 Strategic Teaming Award to ARVO Realty Advisors and Cushman & Wakefield of Texas.
The award recognizes partnerships involving MBEs in which the participating companies increase each other's capacity and leverage their capabilities to better serve customers.
"We are honored to be recognized for a fruitful, 27-year partnership that has not only served the diverse business climate of commercial real estate, but also benefited the larger ecosystem of MBEs who have worked with us to close more than 120 deals," said Ed Ryland, founder and president of ARVO.
ARVO and C&W forged their joint venture partnership in 1993, maximizing exposure to local, national and international clients. To date, the ARVO and C&W alliance has completed more than 129 land and lease assignments totaling more than 7,920 acres valued in excess of $480 million.
Their collaboration serves the growing needs of private- and public-entity requirements to achieve small business participation goals. The partnership also further benefits the MBE community, as the companies frequently utilize minority-owned title companies, appraisers, environmental consultants, insurance agents, attorneys and general contractors to bring deals to closure.
About ARVO Realty Advisors
ARVO Realty Advisors is one of Houston's premier commercial real estate firms and the #1 minority-owned commercial real estate firm in Texas. Learn more at www.ARVORealtyAdvisors.com.
About Cushman & Wakefield
Cushman & Wakefield (NYSE: CWK) is a leading global real estate services firm that delivers exceptional value for real estate occupiers and owners. Cushman & Wakefield is among the largest real estate services firms with approximately 53,000 employees in 400 offices and 60 countries. To learn more, visit www.cushmanwakefield.com or follow @CushWake on Twitter